APIs are integral part of modern software applications, especially in the Cloud. Technology due-diligence is important to uncover the hidden risks with APIs embedded in software applications acquired during M&A transactions.
M&A and legal/licensing teams performing technology due-diligence are well aware of the challenges hidden in software product assets being acquired. Typically, some of these challenges are unearthed with help of products, such as Black Duck, that helps scan the code for various Open Source compliance risks, security and liabilities. However, none of the existing Open Source tracking or evaluation products are capable of evaluating underlying Open, Private or Public APIs that come embedded within software libraries that get picked off of the Internet. This creates a huge security, legal, monetary and compliance gap.
Always be ready for M&A - provide API clean Bill of Material (BoMs) to improve your company valuation and minimize insurance costs related to M&A transactions. When buying, ensure you know all potential risks and exposures before you sign the dotted line.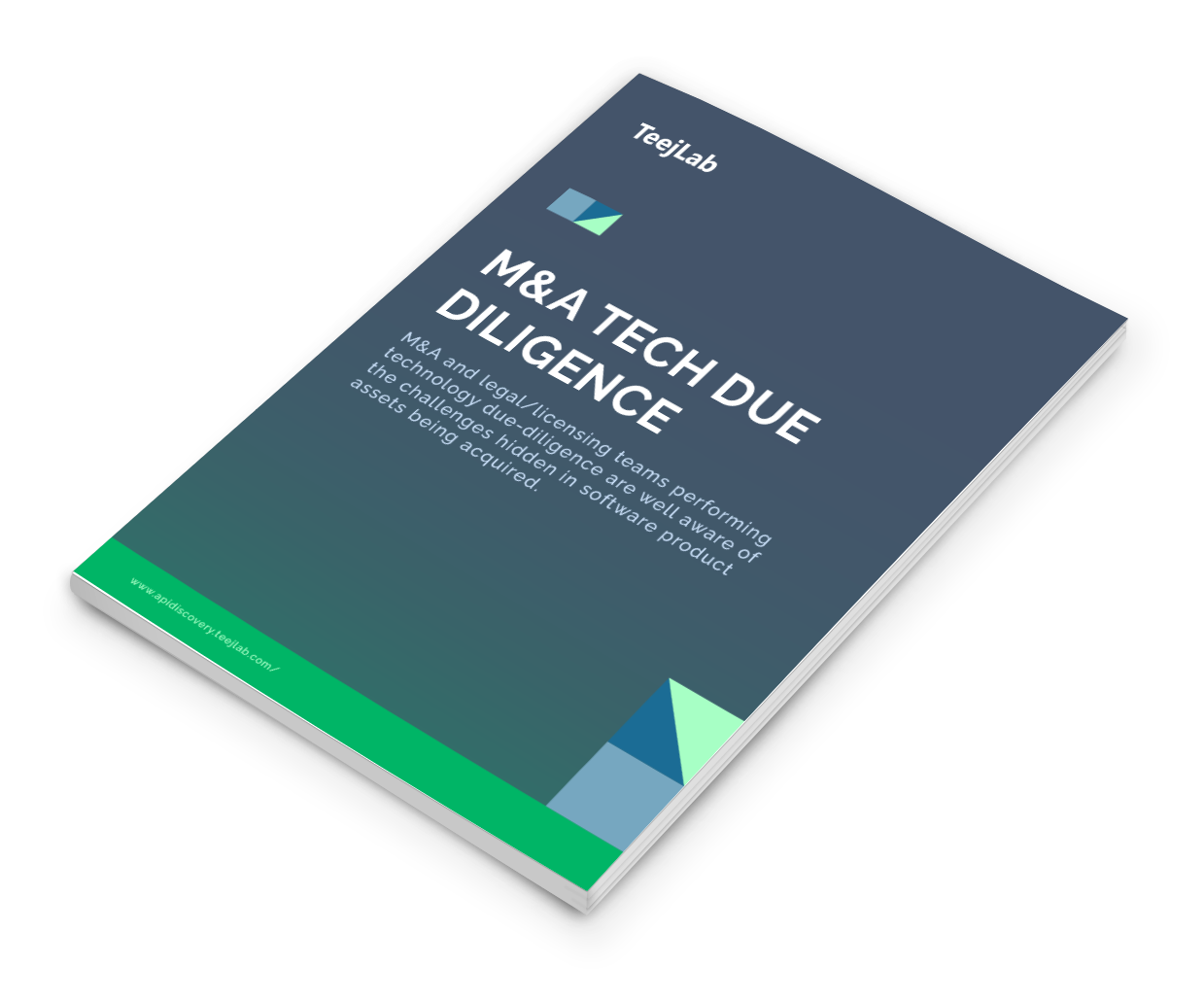 Uncover API risks via tech due diligence during M&A transactions.
Interested in TeejLab updates?
Enter your email to be added to the TeejLab newsletter list