Monetization of digital assets is important to enterprises. APIs are an integral part of modern software applications to enable new business models to effectively achieve monetization goals.
Digital Asset Monetization for organizations is not a buzz word anymore but a business imperative to stay competitive and find additional revenue channels. Nothing could have proven this more than the very unfortunate Covid-19 Pandemic situation. Traditional business models have been tested to the core and new revenue channels are opening up or being devised for businesses to stay afloat and relevant. One such channel at the forefront is monetization of digital assets, whether it is Universities who are trying to attract students and impart education globally or Banking and Finance industry innovating and providing various non-traditional products by exposing digital assets, securely.
Whether you're an entrepreneur or a Fortune-100 company, explore new business & revenue models by utilizing your digital assets in a modular & granular way via APIs. Manage the explosion of APIs due to AI, IoT & no-Code Age to fully utilize API Economy.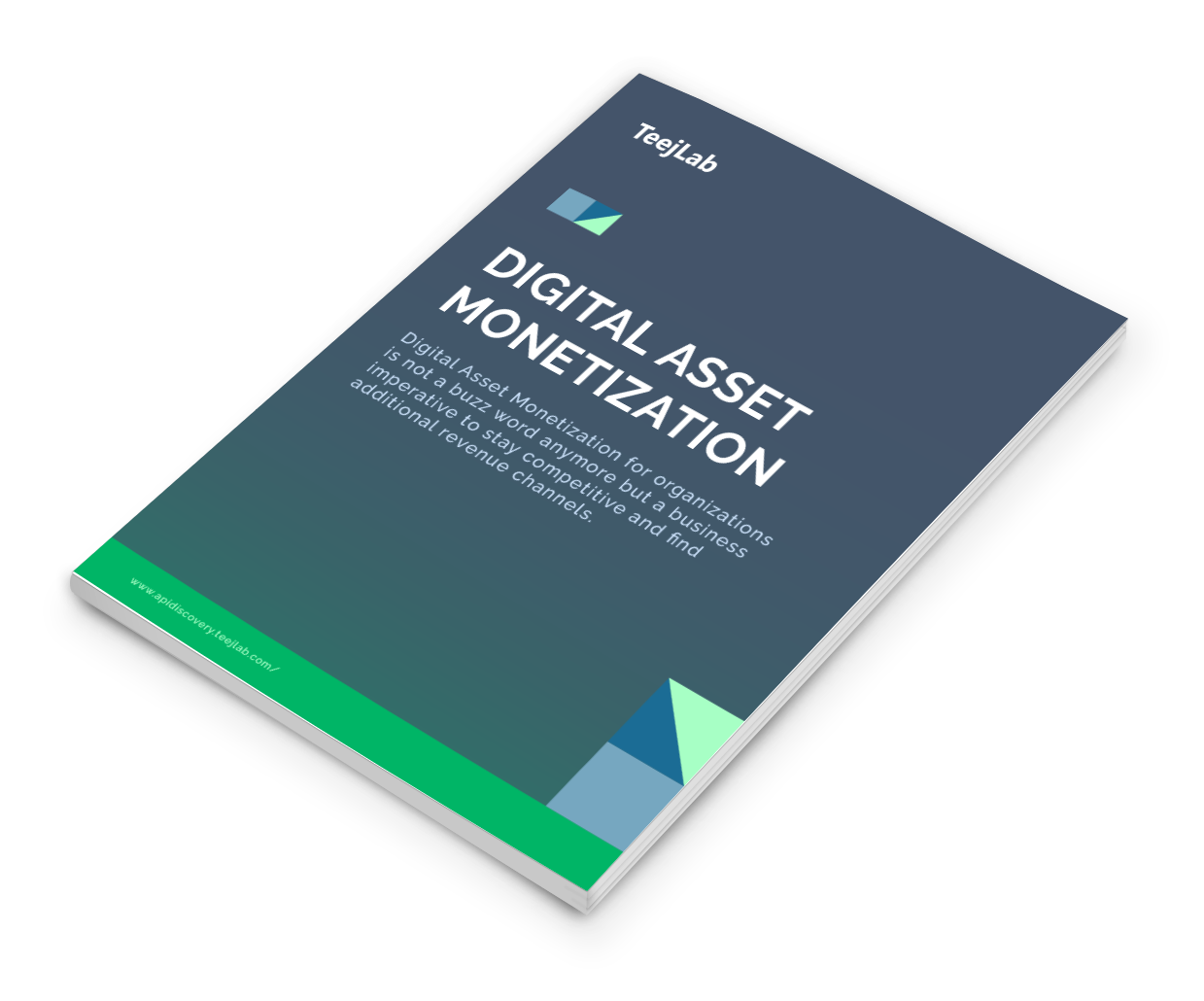 Build API driven products to monetize digital assets.
Interested in TeejLab updates?
Enter your email to be added to the TeejLab newsletter list