Enterprise API Governance
API discovery, security and continuous monitoring are foundational to API Governance. API design, testing, documentation, gateway and discovery tools can co-exist to enhance API Governance capabilities.
Enterprise API Governance
TeejLab API Discovery and Lifecycle Management platform is the first comprehensive industry solution designed with Discovery, Security and Governance as a foundation for API Management at enterprises. Designed to be an independent end-to-end API lifecycle management solution, it can co-exist with API design, testing, documentation, gateway solutions to further enhance API management capabilities.
Whether your organization is a consumer of APIs or producer of APIs or both, ensure to have a holistic inventory of all your APIs and to put appropriate controls on your Public/Private and Internal/External APIs.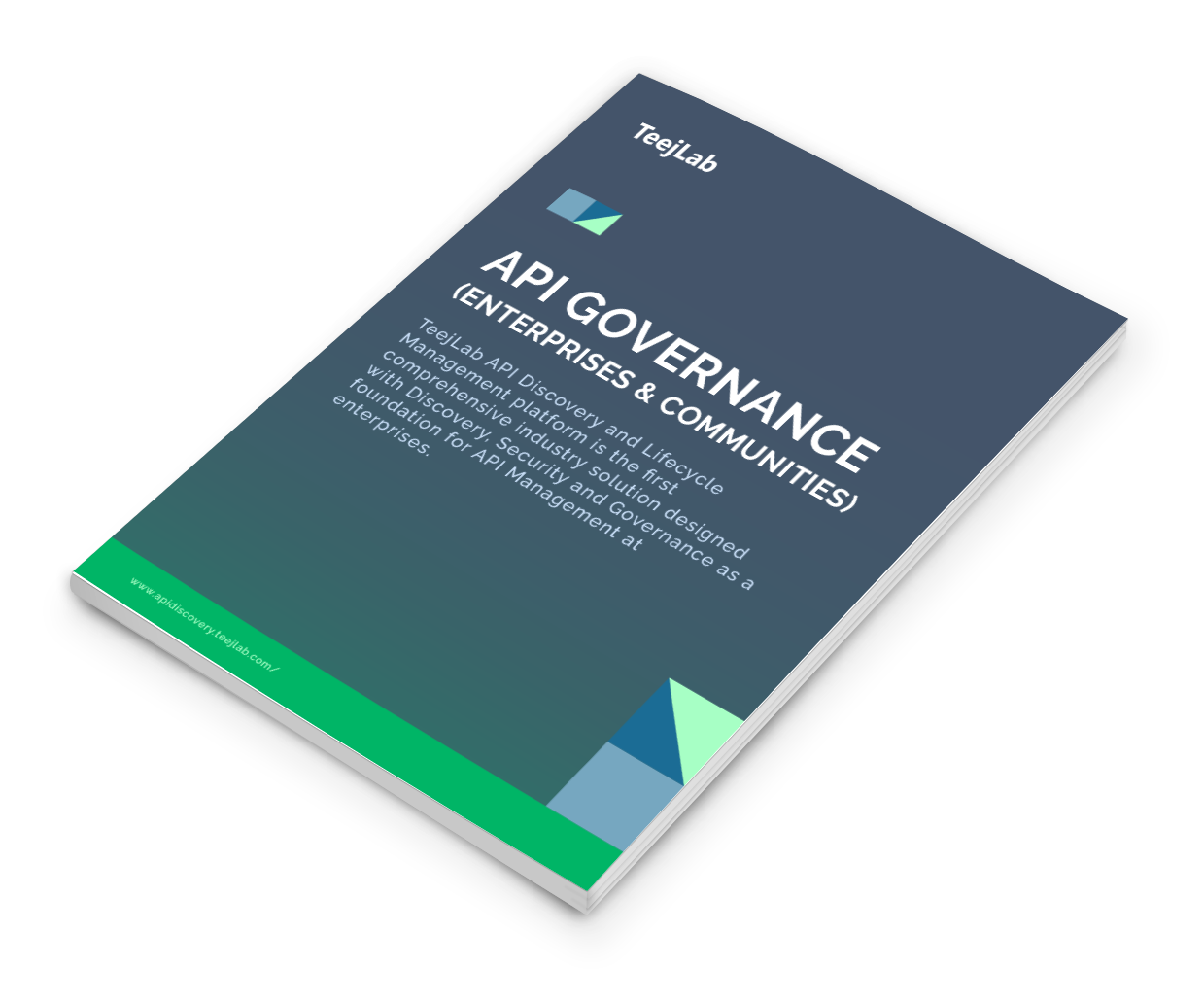 Use state of the art tools to enforce API Governance at enterprises.
Interested in TeejLab updates?
Enter your email to be added to the TeejLab newsletter list